The third quarter of 2023 proved to be a hot zone in the World Series of Home Games 2.0.  Eleven team captains: VioletMystery, Arlynnia, TwinnyPoker, UncleSlacker, QuickQuestion Now, Xls1or, Kymmers, TonyW4rriorz, StheP1973, Dmakk767, Mike365, and their teams battled it out on the home game felts. 
QuickQuestionNow's team, consisting of: damnthtsweet, Chevanator, EmpireMaker64, WatchMeWork, deadbroke1, MotherShucker, KingDiamond64, RafaBrewerRaiz, and winbaby31, had a commanding lead on the leaderboard for July with a total of 52197 points!  Congratulations to serious home game grinders Chevanator and damnthtsweet, tied for Most Visible Players during the month with 52 games played each!  Top Player for the month was damnthtsweet with only a margin of 20.5 points over fellow teammate Chevanator.  Rodney's team took the whole kit and kaboodle for prizes that month, showing they mean business. 
Coming into August, fresh hope emerges…but once again, Team QQN took it by a mile.  They had a dominating lead and could not be caught, showing they have the determination to see it through.  Team member Empiremaker64 took both the MVP and Top Player spots with 9972 total points and 47 games played throughout the month.  
September opened up new doors with new players being drafted to teams across the board.  Even with switching out some team members, Team QQN did it again for overall points and took the package prize for his team and stream yet again.  However, the month of September shook things up as far as the MVP and Top Player.  Those honors were bestowed upon XAB6EK, who is a member of VioletMystery's team.   Violet's team gave Rodney's a bit of a sweat on overall points of 49416, having the closest margin between 1st and 2nd place teams for the quarter.  We celebrate Team QQN, and all of its participating members throughout those three months!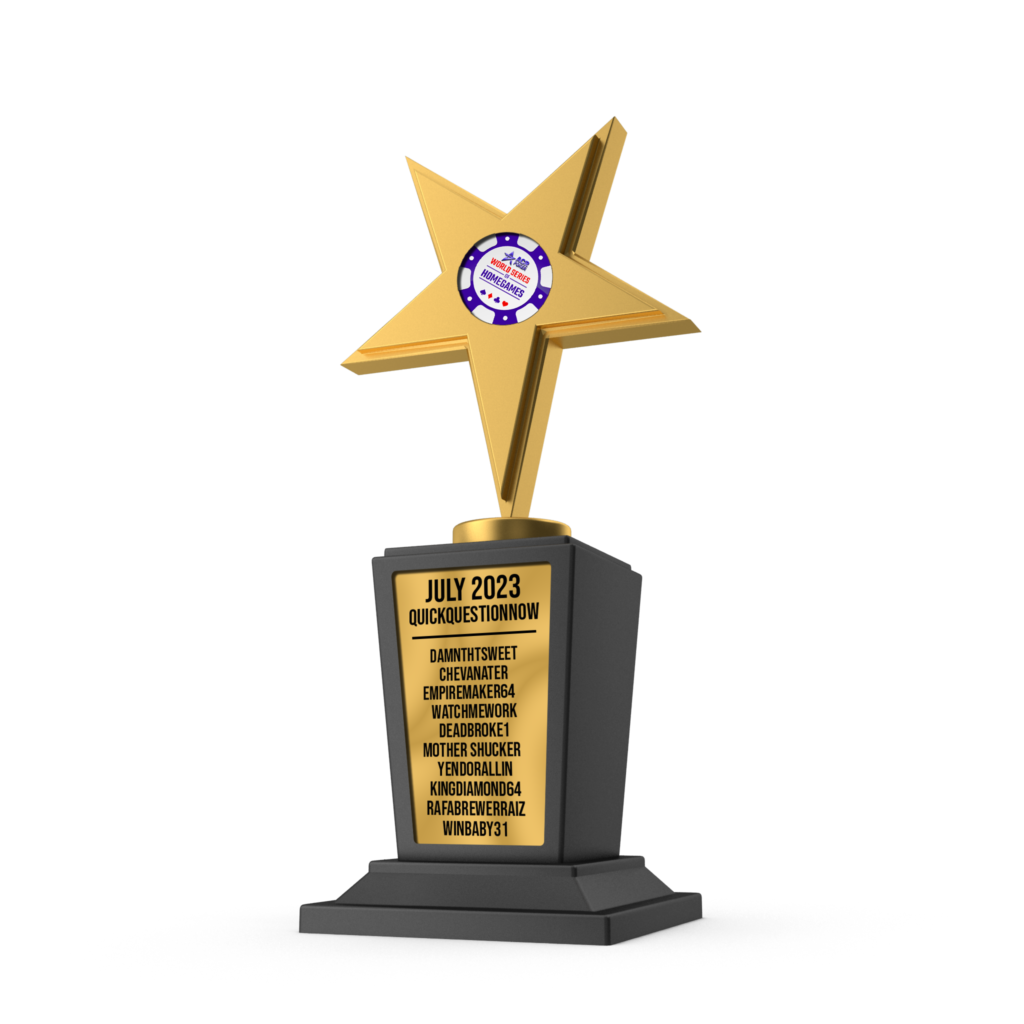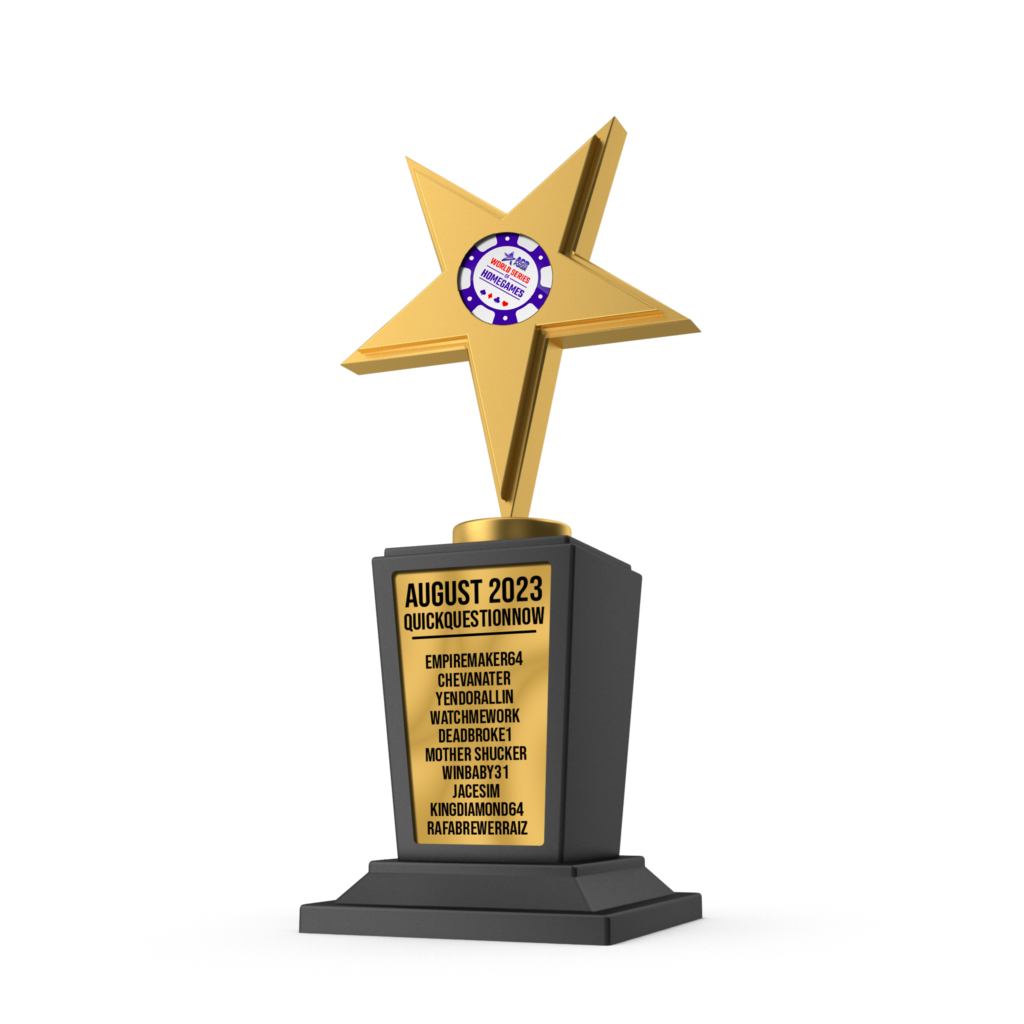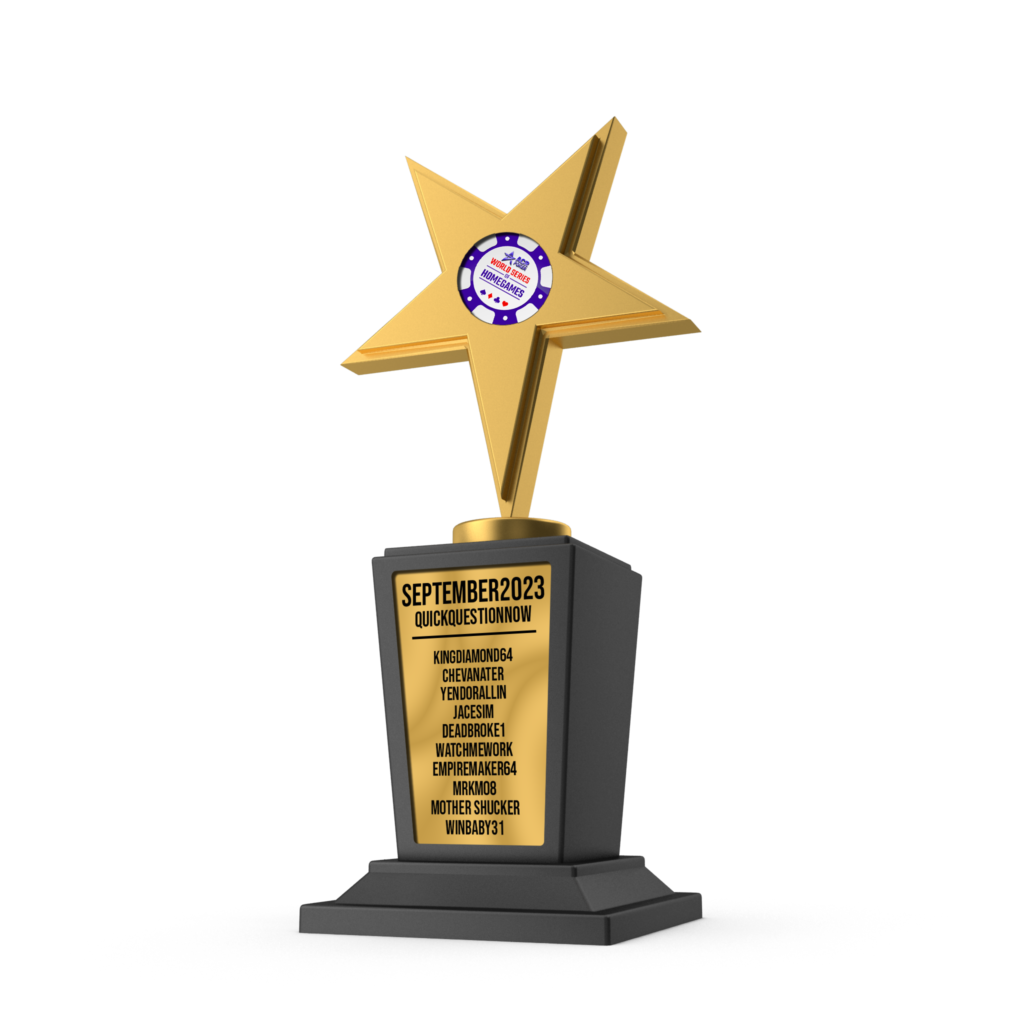 The fourth quarter of the series has just begun and we have added a new captain, one of our newest ACR Stormers, RichardBeastMode!  With a new team in the mix, excitement is brewing and the race is on for who can knock Rodney's team off the top.  Don't forget to check the current standings on the WSOHG page of the ACR Stormers website where you can choose the current month from the drop down menu under WSOHG 2.0.  VioletMystery puts a lot of hard work into keeping those results updated daily and we commend her for it!   A huge thanks from all the team captains for continuing to organize and bring all the wonderful prizes and fun to the home games!