All Home Games
All ACR Stormer Home Games can now be found here!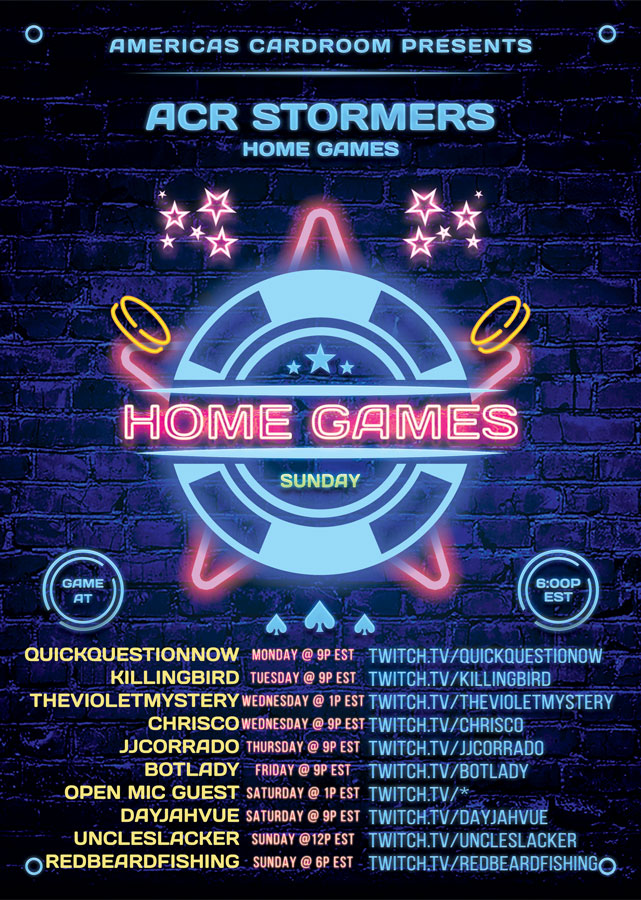 Are you tired of jumping from Twitch channel to Twitch channel trying to find the current home game?  
Our new event calendar is for every Stormer fan! 
You can immediately see whose home game is next on the side bar…with a countdown!  Now you know how much time to get your poker game on!
You can view the calendar by the month, week, or day.  Set your schedule of game time with your favorite Stormer!
Sometimes we have special events that we support.  We will include those as well in the calendar!
Each event has a link to the host Twitch channel.  Just click the and go!