Anything you want to know about the Stormers can now be found here!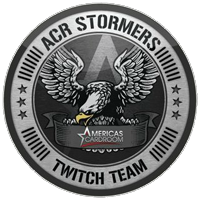 This site has been a long time coming and we are excited to announce that it has arrived!  You will find anything and everything ACRStormer related all in one place now.  Want to know who has the next home game?  We gotcha ya!  When is the next Eye-Candy stream?  You will find that here, too!
Special drives, events, etc will all be found here!  No more searching who is online!  We have a Twitch wall on-site so you can easily watch all or one of your favorite Stormers.