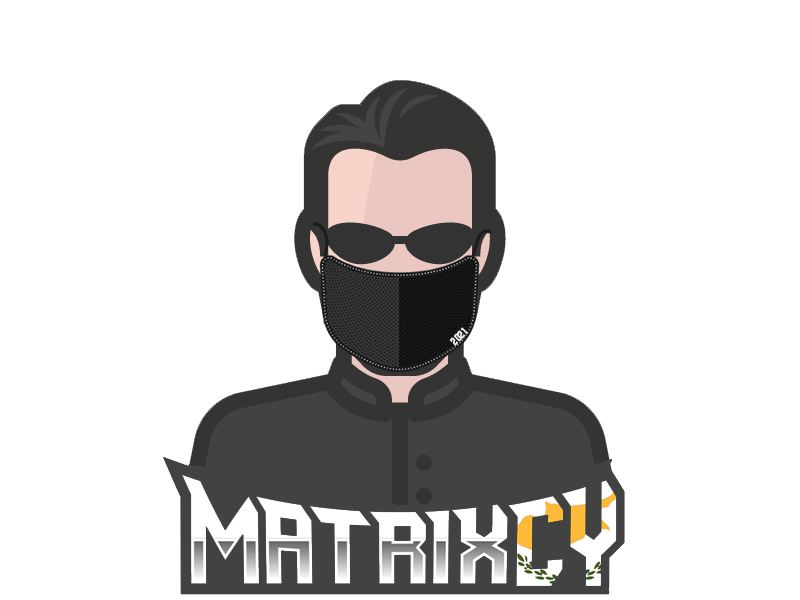 Last week came to a close with a heartfelt letter from MatrixCy as he made the very tough decision to part from the team. His words are pure and encouraging. With his blessing, we are honored to share with you.
---
Dear Fellow Stormers!
My poker journey as a Stormer has finally come to an end. As from today, i am no longer a member of this amazing team. I was part of this team long enough to tell you that Adam, Stormers Manager, (and his TEAM) is the BEST thing that happened to this program up until this day. I have seen things happening, lifechanging opportunities on a consistent basis, opportunities that we didn't have before Adam appeared. As far as i am concerned, this is the BEST time to join the STORMERS team and the worse time to step down.
But unfortunately a dearest family member is battling with a major health issue and i cannot continue streaming, at least for the time being. Adam was aware of that and without even knowing any details, he did not let me go when i told him that i won't be streaming and i should step down. He urged me to hang around in the group and wait and see. This for me shows what a quality leader Adam is and i wanted to let you all know too. Please take care of Adam and help him by pulling your own weight, the stormer's team cannot afford to lose him.
By joining the Stormer's team, I was given the opportunity to continue do what i loved doing! Just like yours, my poker journey was not easy and there were times that i was pushed and punched so hard that i was forced to quit. But this program acted as my lifeboat that kept me above surface as long as possible until i found shore. I became a full time streamer/ACR Stormer at a very difficult & important stage of my life and i am going to be forever grateful for having ACR and the STORMER's team believing in me, during the time where not a lot of people did. I am sure you can relate.
For new members: Don't be discouraged if you don't have enough viewers at the beginning, my advice is to care about the people that watch you by giving them value for their time. That way you create a community not just viewers. Stormers will help you with raids just like they helped me and a lot others. I have made a lot of friends during my time here and a lot of you have been reaching out every now and then to ask me how i am and when i will come back to streaming (you know who you are )
Keep growing this network and this network will help you grow! I hope that one day i will be able to return. Good luck with your streams and at the tables and a big THANK YOU to everyone.
---
MatrixCy, you were an asset to the team and you will be missed. We all wish you the best.

A few words from the Stormers…
AdamStormersManager —
Incredibly touching words and I really appreciate that man. I'm wishing all the best with your family and sending a lot of love your way.
Blasnair —
@Matrix Hopefully those problems will improve soon and your return to the team will soon
dmakk767 —
Love you @Matrix, and agree hope to see you back at it in the future.
Twinny —
Sending Positive Vibes and Big Love to you & your family
Arlynnia —
We will miss you @Matrix and our positive energy will not be the same without you. I wish your family member well and you too!
deckflow —
@Matrix you sir are a role model. Wish you and your family strength at this demanding time.
ThisIsATravisT (Travis Endersby) —
Wishing you and your loved ones all the best! @Matrix Hopefully I see you again soon. I always appreciated your support along the way. Reach out any time.
disoft21poker —
I hope everything gets better for you and your loved ones. I must mention that I was moved reading your words because they define very well what it means to be an ACR Stormers, I remember that we shared a HU and I felt in a very familiar environment with you, I only have to say that things happen to good people sooner or later. Hello, I hope to see you soon… for me you will always be a Stormers @Matrix